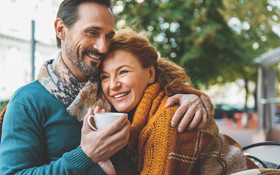 It can be very challenging for someone's self-esteem and self-confidence when his or her teeth are chipped, crooked, misshapen, or discolored. Plus, it can seem really hard or impossible to make those teeth look better without a lot of orthodontic or restorative work.
Tooth veneers are a dental innovation that can make poor-looking teeth look great extremely quickly. Our dental veneers are thin shells of beautiful porcelain that we can bond to the front of your most visible teeth.
What Can Dental Veneers Really Do?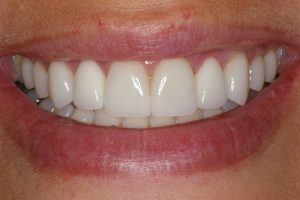 Dental veneers can transform teeth with chips and discoloration. We can even use them to make the shape of your teeth look different. For example, a row of slightly crooked teeth can suddenly look perfectly straight and even. We can also fill in small gaps between teeth.
We aim to make the color of your veneers blend in flawlessly with your natural teeth. When you walk out of our office, people should notice how great your teeth look rather than noticing your dental work. That's one of the key principles of great cosmetic dentistry we practice.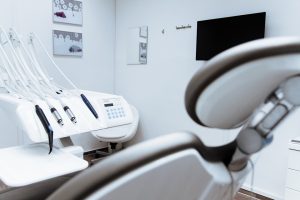 Caring for Veneers
Does the fact that they're thin mean that veneers are fragile? Not at all! They can last for around 10 years. In fact, they can be a little bit stronger than your natural tooth enamel.
Veneers are just as easy to clean as natural teeth, with regular brushing and flossing. They don't get stained as tooth enamel does.
If you take good care of your dental veneers, they should last a long time, but that care will be pretty simple, like taking care of natural teeth.
Make an Appointment for a Beautiful New Smile
If you want a stunning new smile or an aesthetic correction to one or a few teeth, make an appointment with Kutsch & Renyer Family & Cosmetic Dentistry today for cosmetic dentistry through tooth veneers.
We're excited to serve you and give you a beautiful new smile that you'll be proud of!